Calgary's Favorite Brazilian BBQ Since 2008
We've missed you, Calgary. We're so happy to be back!

An exciting dining experience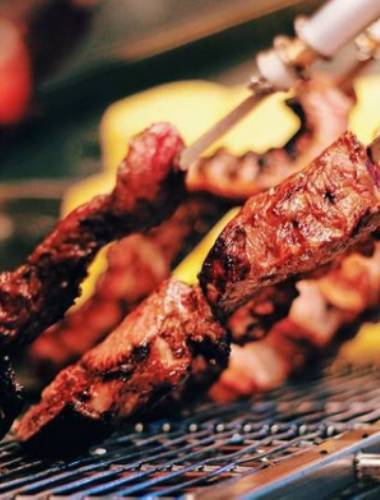 Hours
| | |
| --- | --- |
| Mon – Thur | 5pm – 9pm |
| Friday | 5pm – 10pm |
| Saturday | 4pm – 10pm |
| Sunday | 4pm – 9pm |
1.
Sit down, relax, and enjoy a drink while we explain the Bolero dining experience
2.
Visit our gourmet fresco bar. Enjoy items like fresh cut vegetables, imported cheeses, cured meats and authentic Brazilian side dishes
3.
Turn your cue to green side up, signaling the gauchos to begin table side service. Flip it to yellow when you need a break or red to stop!
4.
Enjoy as much as you like from our 13 delicious, slow-roasted skewers at your own pace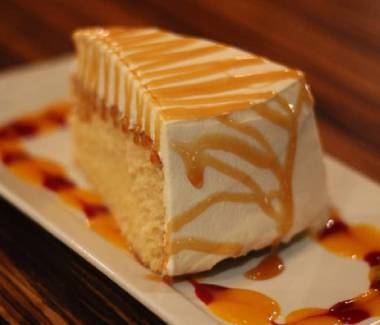 5.
Time to make use of that dessert stomach! Try our famous tres leches cake or choose from our other amazing dessert options.
"Such great service and food! Everything they brought I couldn't resist. Had a great time with a pretty big group. Desert and the pineapple not to be missed!"
- Fiona M
"It is always so special when we come here. The food is amazing. All you can eat meat and pineapples. Come with an empty stomach for sure"
- Veronica K
"This is a lovely restaurant. The staff are very friendly and helpful and the food is of a really high quality. Be careful with the all you can eat as you may struggle to move for a few hours afterwards...unless you have far more self control than I have! I would highly recommend Bolero's restaurant!"
- James S